Specialty Contact Lenses

Is your vision blurry or distorted even with glasses or regular contacts? Do you have extreme dry eyes or an ocular surface that requires long-term rehabilitation and protection?

Are you particularly light-sensitive or unhappy with your eye's appearance due to a past injury or surgery?

Do you desire freedom from daytime glasses or contacts?

If you answered YES to any of the above, you may benefit from specialty contact lenses due to:
corneal disease such as keratoconus, pellucid marginal degeneration
corneal irregularity after LASIK, PRK, RK, corneal transplant, or pterygium removal surgery
severe dry eyes from Sjogren's syndrome, Stevens-Johnson syndrome, Graft-versus Host disease, or chronic exposure due to incomplete lid closure
visually limiting corneal scars
limbal stem cell deficiency
the unacceptable appearance or light sensitivity from an irregular pupil shape and/or size
an extremely high glasses prescription such as in aphakia
highly imbalanced prescription between the eyes
an interest in a non-surgical option to LASIK
Dr. Rebecca Chung is fellowship-trained in medically necessary contact lenses and orthokeratology and has been recognized by her peers as an expert scleral lens fitter. She is experienced in working with patients of all ages with hard-to-fit eye conditions to rehabilitate their vision, eye health, and comfort by using a range of custom contact lens designs: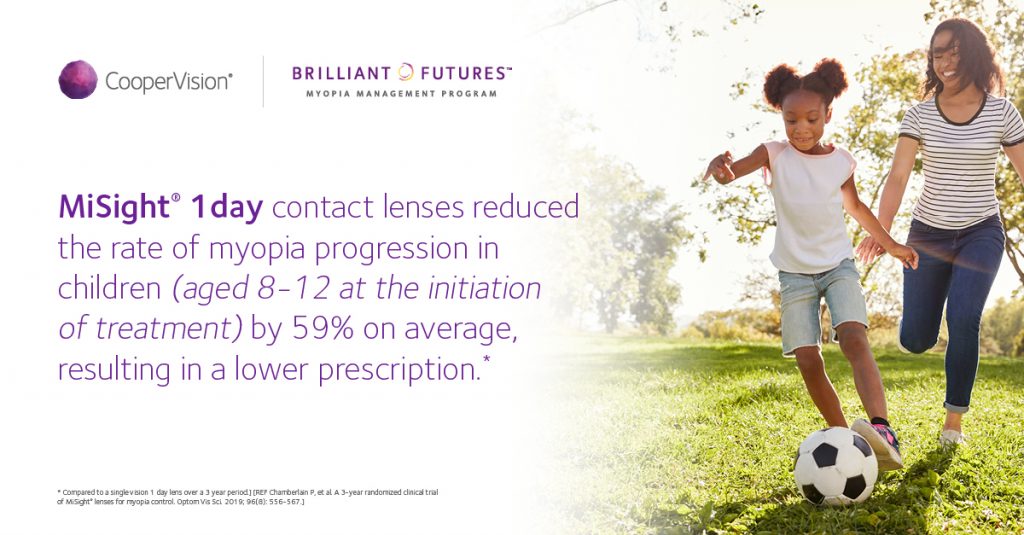 Scleral lenses are large-diameter gas permeable contact lenses custom-designed to vault over the cornea (the clear window of the eye). The edges rest on the more insensitive white part of the eye called the sclera, making these lenses more comfortable and stable than corneal gas permeable lenses. Sclerals bathe the cornea in a layer of preservative-free saline to improve vision by masking corneal irregularities while providing all-day lubrication to the eye.

Hybrid lenses combine the crisp optics of a gas permeable lens with the comfort of a soft contact lens. The application, removal, and care regimen are similar to soft contact lenses and can be a great option for those looking for a more comfortable alternative to rigid contact lenses or sharper optics than is achievable with soft contacts.

Rigid gas permeable lenses are custom designed to rest on the cornea with a thin layer of tear film flowing underneath, allowing more oxygen to the eye than soft contacts. It provides superior optics to soft contacts for individuals with moderate amounts of astigmatism and may be more comfortable for mild dry eye sufferers. While an initial adaptation period may be necessary in these lenses, they are easier to handle and more durable than soft lenses.

Custom soft contact lenses are fabricated to the doctor's specifications on every parameter to optimize fit, vision, and comfort for eye shapes and sizes that cannot be fit in off-the-shelf designs. Prosthetic lenses can be created using custom soft contact designs by adding dark tints to block excess light for visual comfort or overlaying colored pigments to mimic an iris and/or a pupil in order to normalize the appearance of an eye altered by injury or surgery.

Orthokeratology also is known as ortho-K, is an FDA-approved treatment that corrects your vision by using retainer lenses to gently and reversibly reshape the cornea overnight as you sleep to provide freedom from daytime correction. Ortho-K is an excellent non-surgical alternative to LASIK for adults who lead active lifestyles, suffer from contact lens-related dry eye or do not want or qualify for LASIK. For nearsighted children, the goal of ortho-K treatment is to slow myopia progression and protect their long-term ocular health.