Clinical Research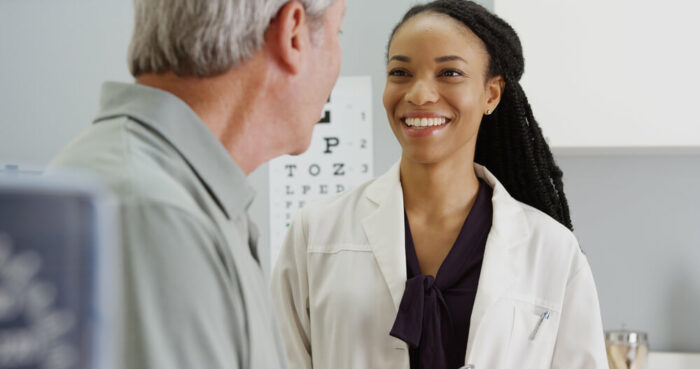 Shasta Eye Medical Group participates in many FDA clinical research studies. Areas of research include glaucoma, anti-inflammatory medicines, dry eye, blepharitis, conjunctivitis, and new products for cataract surgery. We thank the many patients who have partnered with us to volunteer for these assorted research projects.
Through clinical research efforts we and our volunteer patients are able to advance our knowledge, improve our treatments, and develop novel new ways of treating eye conditions. All patients with these eye conditions or who have eye surgeries benefit from these efforts. The current treatments we have available for treating our patients were made possible through the clinical research efforts of many research investigators and volunteer patients in years past and future improvements in treatments depend on continuing the quest for improved medications, methods, and technologies.
Rationale for Clinical Research: In the United States, all medications and medical devices are regulated by the Food and Drug Administration (FDA), an arm of the federal government. Before a physician can prescribe or use a medical device, it must first be approved by the FDA. FDA approval requires clinical research studies to demonstrate safety and effectiveness of the medication or device. Even after approval, medications and devices are monitored for safety, and if concerns arise, occasionally the approval can be rescinded.
Clinical Research Volunteers: Many of our research study volunteers enjoy participating in the research process and some have volunteered for multiple research studies. All clinical research studies must be designed in an ethical and careful manner. The design of the studies must be approved by the FDA prior to starting the study, and the FDA is actively involved in monitoring all clinical research studies in the United States. In addition, Institutional Review Boards whose sole purpose is to protect the rights of research volunteers independently assess the study protocols and the conduct of the studies. Study investigators and sites are required to follow approved research study protocols and Good Clinical Practices to protect their volunteers. Study volunteers are constantly evaluated to be certain they are suffering no harm from their willingness to participate in these clinical trials. Most research studies require the study sites and volunteers to be "masked" to the actual treatment the patient is receiving in the research study—this means that we do not know the exact treatment the patient is receiving in the study. This is required to ensure the scientific integrity of the study—this prevents the investigators or patients from doing anything to compromise the scientific findings of the research study. The research data collected is "unmasked" only after all the data has been collected and then the effectiveness or lack of effectiveness of the new treatment is statistically determined. Most clinical trials compensate volunteer patients a small stipend to help cover the expenses of returning for the study visits and in recognition of their efforts to assist the research studies.
For more information regarding volunteering for current studies, contact (530) 226-5966 ext. 2104.